Staring at the Sea

2019 - 2020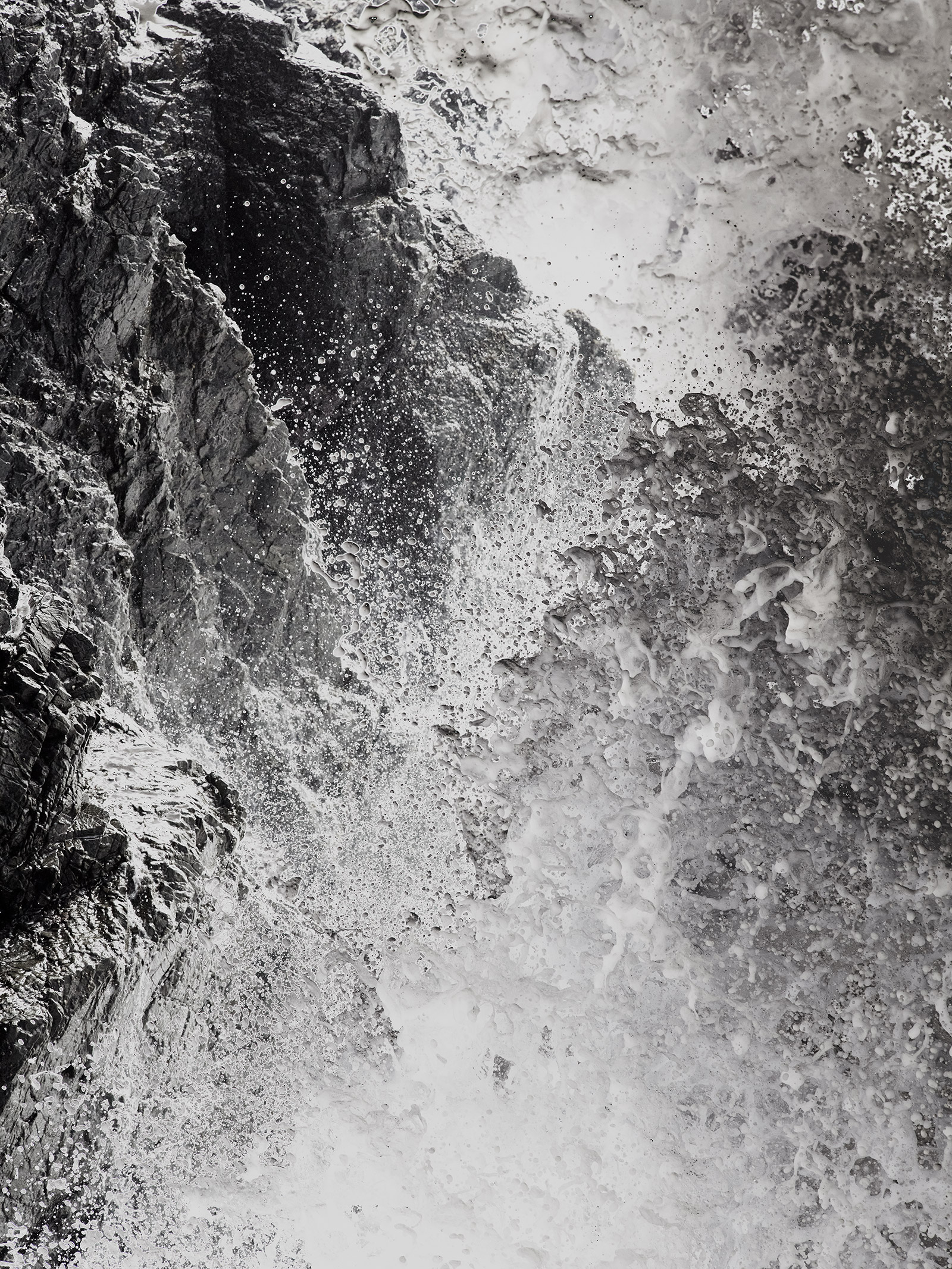 Give me silence, water, hope
Give me struggle, iron, volcanoes

– Neruda



For one year, I returned to the same ocean side cliff once a week. Three months into this routine, the world shut down as the covid-19 pandemic reshaped our lives. This weekly practice took on new meaning during this time. With every visit I built a deeper relationship and intimacy with the environment.

In the studio I apply an inversion to the dark and light areas of the image leaving the middle tones untouched. This treatment abstracts the ocean while leaving the rocks as the camera sees them. Through this visual transformation the image comes to represent a psychological landscape. While not a direct representation of the surface, these images portray a spirit and a truth closer to the whole of my experience in this place.